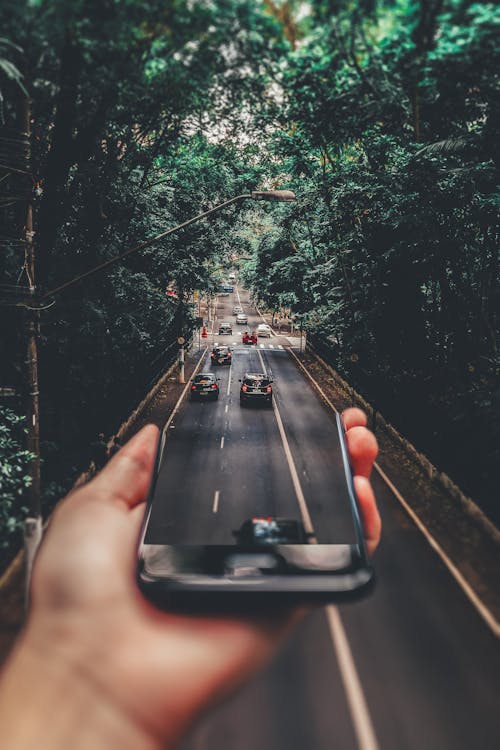 Did you know that the government has introduced green number plates? It's an idea to allow drivers of electric vehicles to show off their eco credentials. It's thought that it'll also help local authorities put in place new policies to incentivise people to own and drive them – for example, allowing drivers to benefit from local incentives like free or cheaper parking, or even the use of bus lanes. It's hoped it could convince more people to jump on the electric bandwagon.
Whatever your motivations for buying an electric car, it seems that once you purchase a greener choice of car, you won't want to go back to petrol or diesel. In a poll of 2,000 electric car owners, 91% said they wouldn't consider trading in their vehicle for a petrol or diesel version. Only 1% said they would because they missed their old car. It's clear that people enjoy owning an electric vehicle.
Sustainability initiatives from car manufacturers
When deciding to buy any car, you'll want to know a bit about the manufacturer. And when deciding to switch up your car to be more sustainable, you'll definitely want to investigate what each carmaker is committed to.
The responsibility doesn't just fall to consumers to make smart, ethical decisions. Car manufacturers – in fact, all businesses – have a responsibility to the environment. The impact they can have on the transition to environmentally-friendly alternatives is much greater than individuals.
So here's some good news from within the car industry:
In 2019, Bentley Motors achieved a carbon neutrality certification for its factory headquarters in Crewe. 100% of the electricity used on-site is generated by on-site solar panels or purchased as certified green energy.
Back in 2017, Honda announced its ambition to have two-thirds of its sales to be electrified by 2025. Fast forward two years and they plan to have 100% of their European sales to be delivered by electrified powertrains by 2022.
Toyota invested £20 million in a new global paint line in its plastics shop in 2019, enabling them to use water-based paints rather than solvent-based paints and dramatically reduce emission of VOCs (volatile organic compounds).
Ford conducted a year-long trial in London to see if plug-in hybrids could help improve air quality in cities. A range of businesses using 20 Plug-In Hybrid Ford Transit Custom vans covered 150,000 miles to see if they could still perform their jobs using zero-emissions power. During the trial:
75% of the fleet's mileage in Central London was completed using pure electric power
49% in Greater London was completed using pure electric power
Source: SMMT 2020 UK Automotive Sustainability Report
These initiatives are just the tip of the iceberg. Across different carmakers, vehicle types and manufacturing methods, efforts are being made to improve the sustainability of the industry. As well as higher taxes imposed on vehicles that don't fulfil the expected standards pushing car manufacturers to shift their goals towards sustainability, there's also the recognition that it's what consumers increasingly care about too.
General buying and driving considerations
As the UK's uptake of zero emission vehicles accelerates, one huge benefit is that costs are coming down. Experts spoke to the Guardian about a "tipping point" at which electric cars become cheaper than petrol and diesel cars. This is when rapid mass adoption is expected to take place, similar to what's happened in Norway. In the Scandinavian nation, tax breaks on electric cars are much greater, meaning they're cheaper to buy.
Professor Tim Lenton, at the University of Exeter, said this has led to consumers who "voted with their wallets." His latest study compared the market share in UK and Norway in 2019:
Electric vehicles in Norway were 0.3% cheaper and had 48% market share
Electric vehicles in the UK were 1.3% more expensive and had 1.6% market share
Once the price is cheaper, market share soars. BloombergNEF's analysis predicts the costs of lithium-ion batteries will fall enough that electric cars will match the price of petrol and diesel cars by 2023, Lenton suggests 2024-2025.
This is hugely important as electric cars become the most economic choice, they'll become a much easier choice for more drivers. Perhaps you want to wait until this point. Or perhaps, because of environmental concerns, you want to buy now. Whatever your choice, there are actions you can take now to improve the sustainability of your driving:
Consider each journey
Do you need to drive to your local shop or to do the school run? If it's possible to walk some journeys, this could have a positive impact on your overall carbon footprint.
Car share
Where possible, consider giving or receiving a lift. Even if it's just you and one other person, that cuts the emissions of the journey in half.
Watch the weight of your vehicle
Consider how much stuff you're carrying around in your car and whether it's necessary. Additional weight means you'll be using more fuel or energy.
Tailor your driving
Driving along at 50mph in third gear is not only terrible for a car's performance, but it's another waste of fuel. Don't wait until you hear your engine struggling to move up gears.
Maintain your car
Maintaining your car will make sure it's performing efficiently. Tyre pressure and condition is particularly important as under-inflated tyres use up more fuel.
Useful links
Sustainability in the automotive industry
Benefits of electric cars on the environment
Electric vehicles: a smart choice for the environment
Electric vehicle batteries: what you need to know
Are electric cars really better for the environment than petrol or diesel?
Environmental aspects of the automotive industry